Brake Service & Repair in Santa Rosa, Ca

Expert Brake Service & Repairs
Brake Service & Repairs in Santa Rosa, CA
Located in Santa Rosa, Ca for over 30 years Spring Works offers expert brake service and repairs for all cars, trucks, trailers and motor homes. Your brake system is one of the most important systems on your vehicle. A properly functioning brake system is essential for your safety and routine maintenance will provide you with reliable stopping power. Choose the Spring Works team to get it done right. Having the brakes inspected at recommended intervals will ensure your safety, give you peace of mind, and keep repair costs down. Because brake pads/shoes and rotors/drums are critical components of your brake system we suggest high quality parts that perform better and last longer than lower quality parts. With Spring Works you have the option of genuine (OEM) or high quality aftermarket. Schedule a complimentary inspection and talk to one of our brake experts about what option is best for your vehicle. Call us at 707-544-3833 or make an brake service appointment today in Santa Rosa, CA for expert brake service. 
Every Service Starts With An Inspection
Brake Inspection
The first part of any brake service or repair is a brake inspection. Your brakes are an integral part of your vehicle, and we want to make sure they're working properly to keep you safe while you're on the road. Spring Works performs complimentary detailed, thorough, and complete brake inspections to our guests.
Get It Done Right
Brake Service & Repair
You should have your brakes inspected on a regular basis to avoid unwanted surprises and keep your vehicle in a safe condition. We suggest a brake inspection every 12,000 miles so you know the exact condition of this very important system.
If you feel grinding, a loss of pressure, or vibrations on the brake pedal when you brake, you should schedule brake service, even if it hasn't been a full 12,000 miles since your last one. These signs, along with hearing a squealing sound when you brake, can indicate a problem with your brakes.

Here's a breakdown of what might be wrong with your brakes based on these symptoms. Use these as guidelines, and remember that the best way to diagnose a brake issue is to bring it in for inspection and servicing. Check out our brake service blog.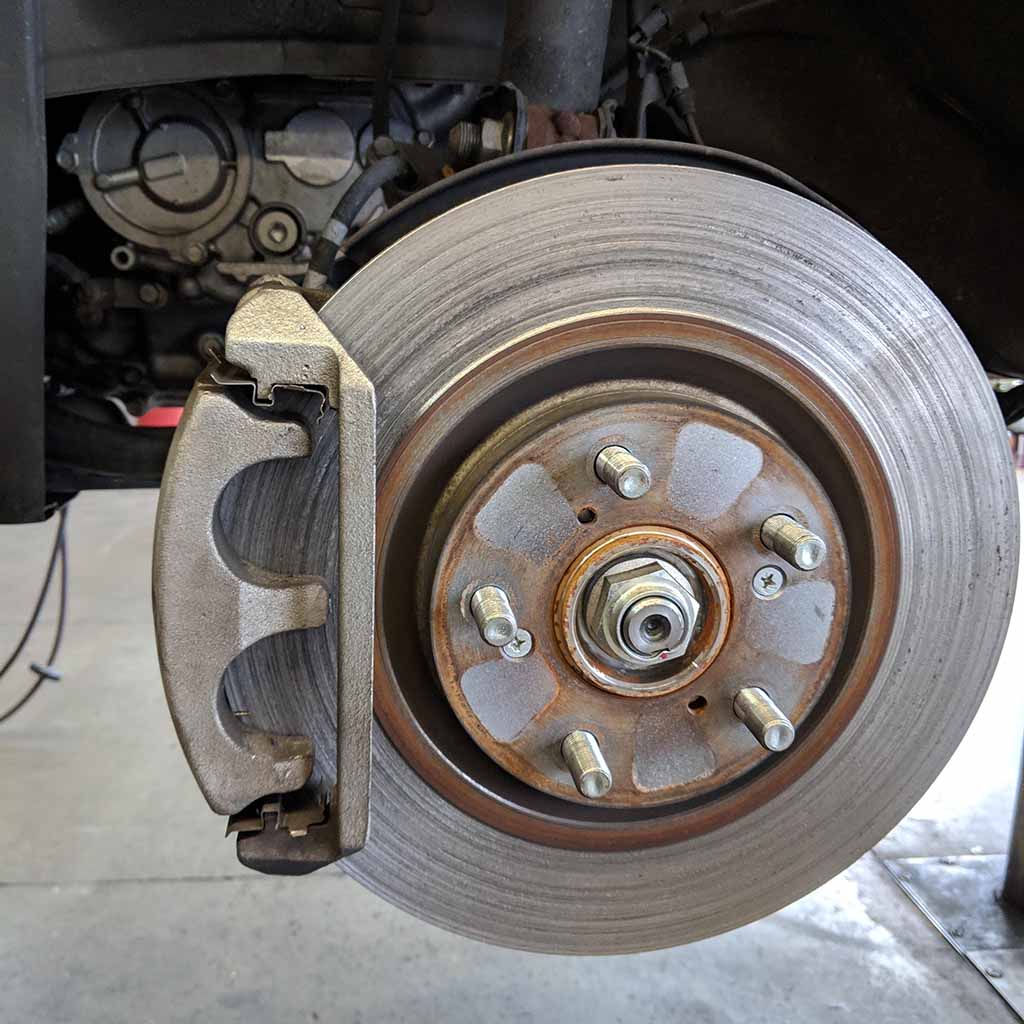 Every Service Starts With An Inspection
Brakes Making Grinding Noise
Feeling your brakes grind when you press on them could mean a few things. It could indicate that your brake pads need to be replaced. Or, it might indicate that there's something getting stuck in the rotors whenever you press on the brakes. This could be anything from the caliper to the metal part of the pads. See our blog about brake noises.

Bringing your vehicle in for brake service is the only way to get to the bottom of what's causing the grinding and ensure that your brakes are safe for you to drive with.
Loss of pressure
Low Brake Pedal
When you press on the brake pedal, you should feel it firmly. If it's really easy to press the pedal all the way down, or if it feels sort of spongy, then you might have a leak in your brake lines or master cylinder. If the pedal is low your brake pedal might need to be adjust or if you have brake shoes an adjustment may be necessary. It could be something simple or it could be a very dangerous situation. If you experience this while driving, you should pull over immediately (but safely) and get roadside assistance to get your vehicle to a repair shop.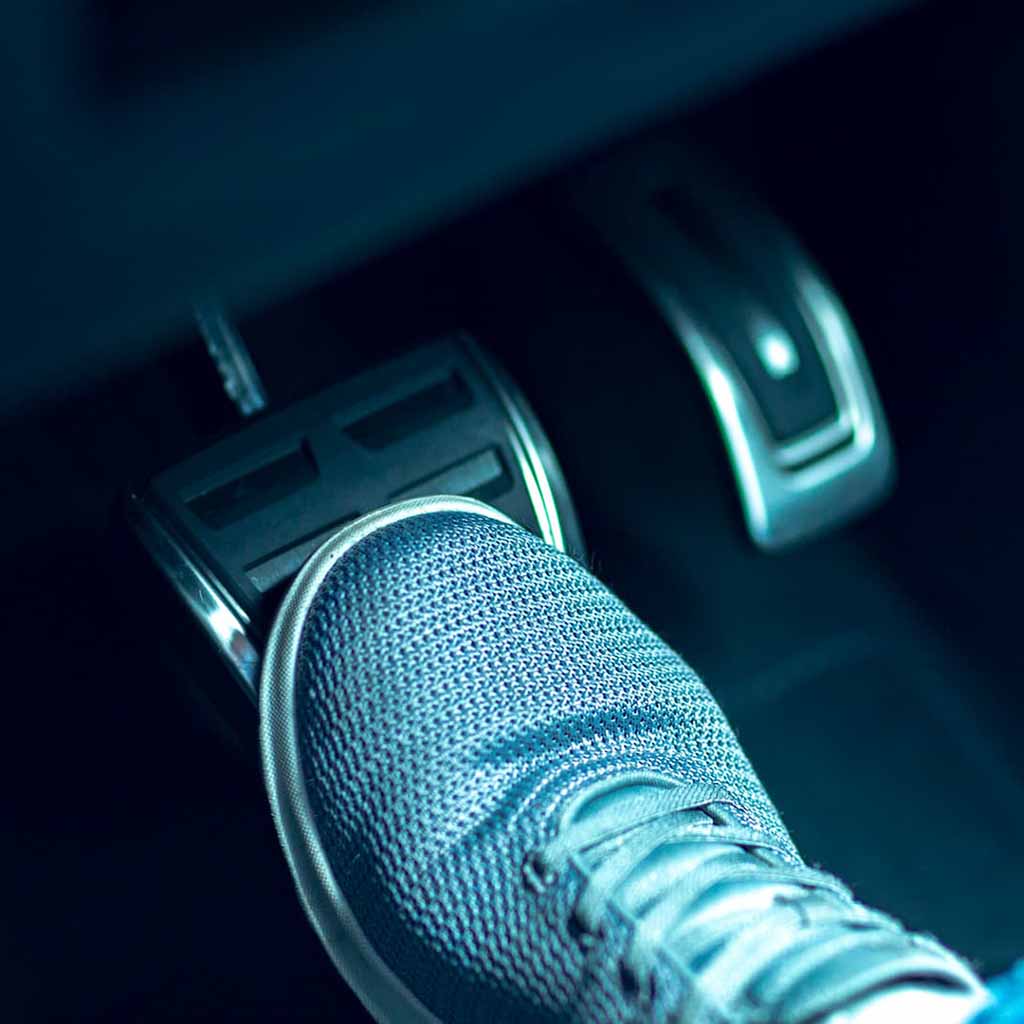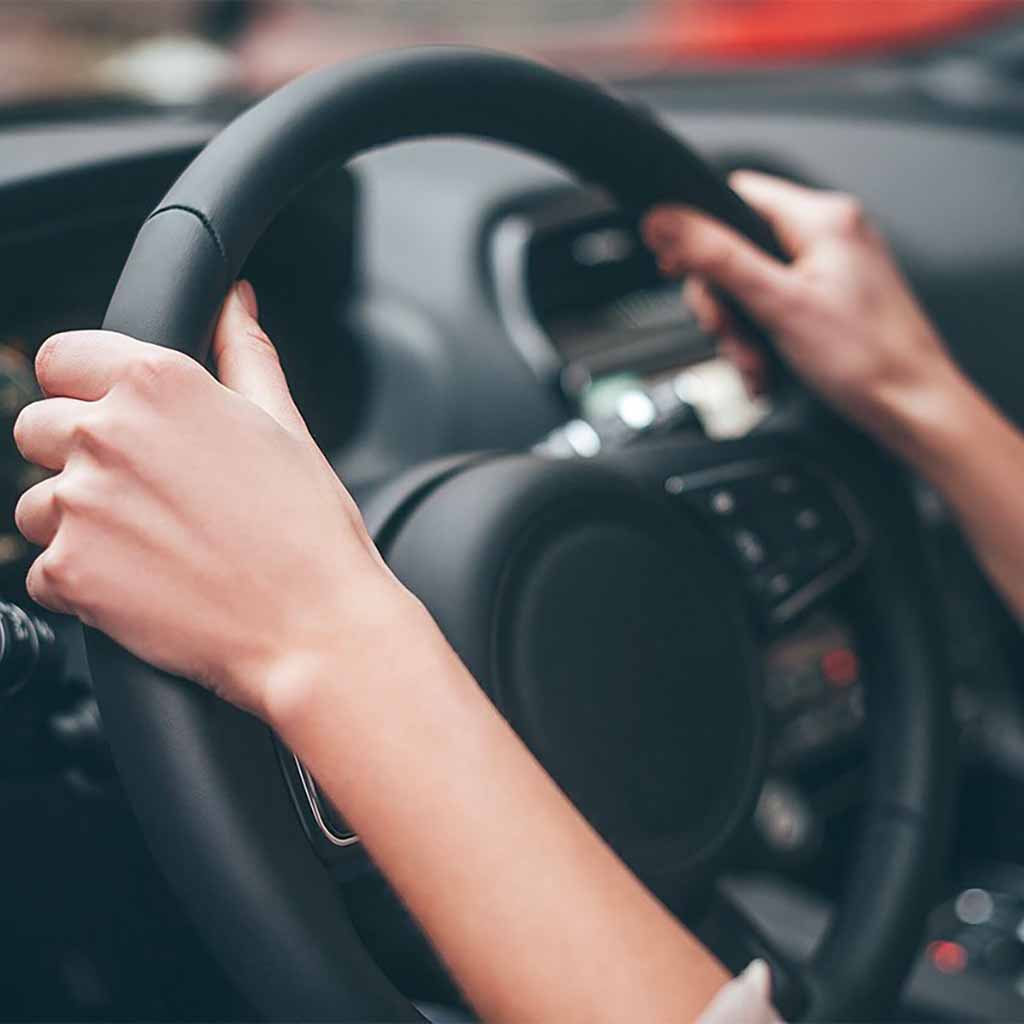 Schedule a Brake Inspection today
Vibrations or Shimmy in Steering Wheel
Your anti-lock brake system (ABS) can cause vibrations. If you feel vibrations and don't think it's your ABS, it's best to bring it in for inspection. The vibrations could be caused by "warped" or worn brake rotors that need to be replaced. See our blog for more info and make an appointment today.
Glazed Rotors may cause noises
Squealing or High Pitched Squeak
We've all cringed at the sound of squealing brakes at one point or another. Brakes squeal when the brake pads are starting to wear thin. They can also squeal if there's a lot of dust on the brake rotor, or if there's glazing on the rotors or brake pads, which is often caused by excessive heat. Read more about brake noises. If your brakes are squealing, bring them in for inspection.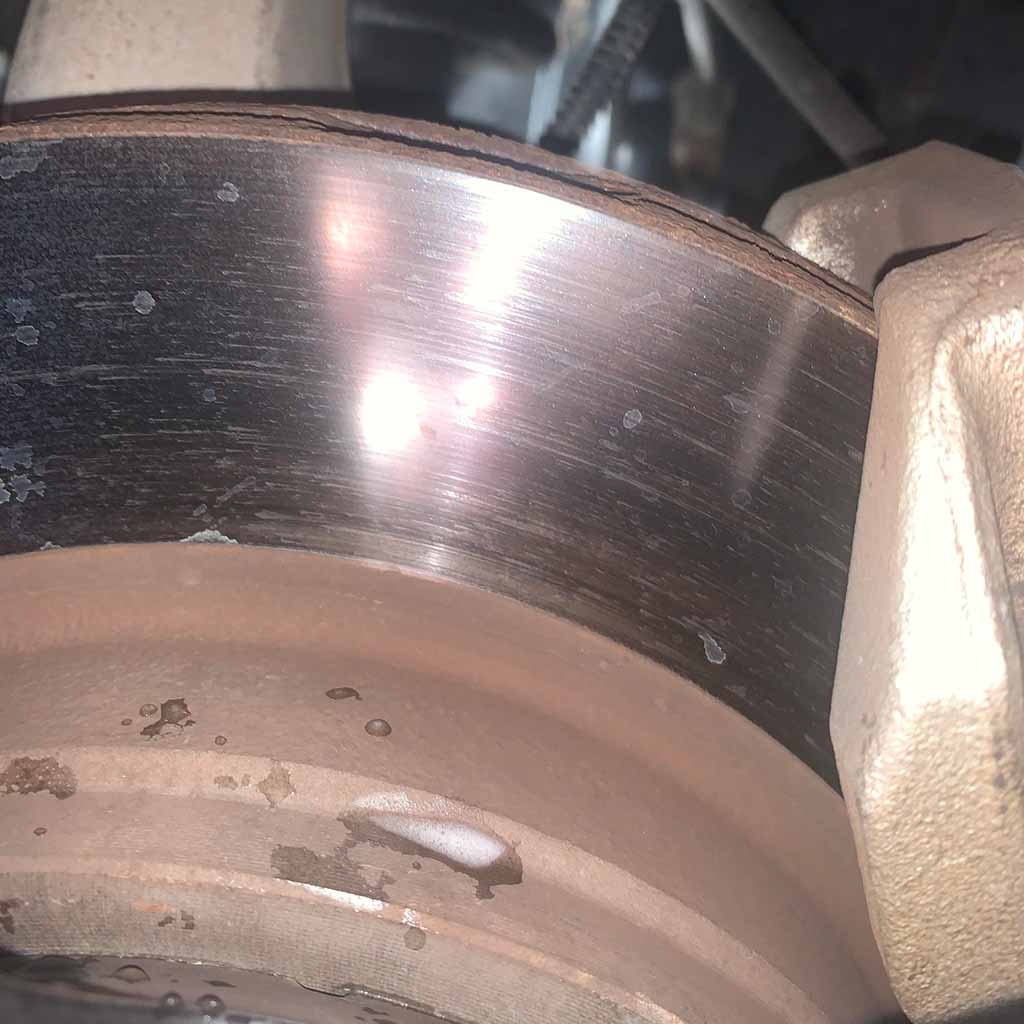 Serving Sonoma County, Ca
Brake Repair & Service
Our Certified Technicians are trained to perform quality workmanship above all else. We take a lot of pride in the brake service and brake repairs we perform. You can rest assured that your brake service will be done right the first time, and you will drive your vehicle with the peace of mind knowing you have safe and reliable transportation....Get It Done Right and schedule your brake repair.
Know your disc Brakes
Disc Brakes
Most newer passenger vehicles and some commercial vehicles have a disc brake system in their front tires. Disc brakes have become increasingly more common since they were first introduced in the 1970s, and some newer vehicles even have four disc brakes and zero drum brakes.

The disc brake system is made up of a brake rotor (in this case, a disc), which rotates along with the wheel. Brake pads clamp the disc as a form of friction material that's fitted to a caliper on each side, thanks to pressure from a piston. The piston provides pressure so the disc rotation can decelerate. When you push the brake while driving, you're pushing hydraulic fluid through the calipers, which in turn bring the brake pads together to clamp on the rotor. This is what causes you to stop.

There are two types of disc brake systems: the opposed piston type disc brake and the floating type disc brake. The opposed piston type disc brake has pistons on both sides of the disc rotor. The floating type disc brake (also referred to as the sliding pin type disc brake) only has a piston on one side.  Check out our brake disc blog.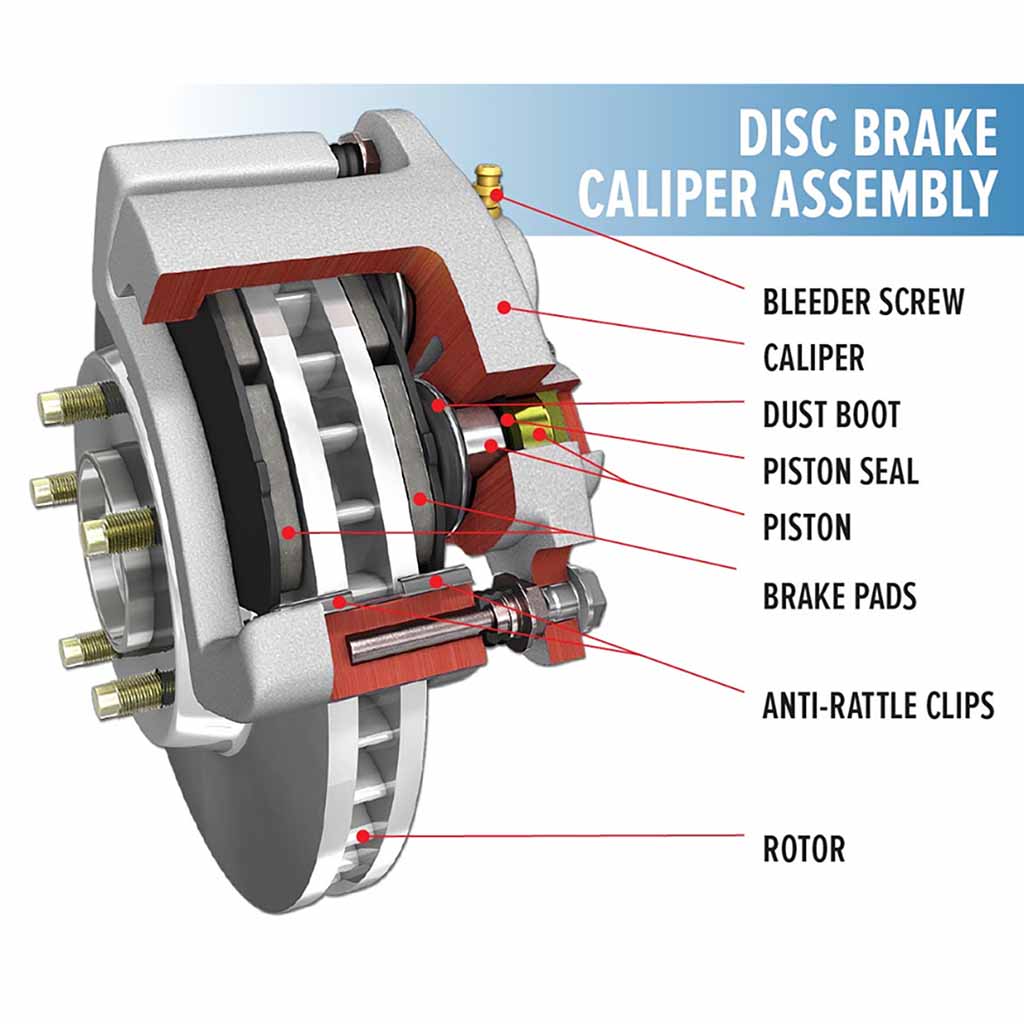 Know your Drum Brakes
Drum Brakes
Older vehicles might have drum brakes on all four wheels. Newer vehicles often have two disc brakes in the front tires and two drum brakes in the rear tires.

Drum brakes are made of a brake rotor in the form of a drum, which rotates along with the wheels. There are brake shoes that are fitted with brake linings inside the drum. Like with disc brakes, pistons are the pressure mechanism in drum brakes that press against the drums. This is what creates the braking force that allows you to slow down when you press down on the brake.
No matter what type of brake system you have, you can trust Spring Works to give your brakes the attention and care they need to keep you safe while you're on the road. Schedule your appointment today. Thanks for your trust in us!
We serve all cities in Sonoma County, California.Cities in Sonoma County, California we serve: 
AnnapolisBodegaBodega BayBoyes Hot SpringsCamp MeekerCazaderoCloverdaleCotatiDuncans MillsEl VeranoEldridgeForestvilleFultonGeyservilleGlen EllenGratonGuernevilleHealdsburgJennerKenwoodMonte RioOccidentalPenngrovePetalumaRio NidoRohnert ParkSanta RosaSebastopolSonomaStewarts PointThe Sea RanchValley FordVilla GrandeVineburgWindsor