Get It Done Right
Truck Lift Kits in Santa Rosa, CA
Lift kits are a popular after-market add-on for truck drivers who enjoy off-roading and racing. They are also popular for on-road drivers that want to change the look and feel of their truck. A lift kit can increase off-road performance, allow you to install bigger tires, and help your vehicle achieve an aggressive look. Whether you want an extreme off-road solution or simply want to change tire sizes, Spring Works can help. 
Because there's a lot involved in installing a lift kit we highly recommend that you bring your vehicle in and have us install the lift kit for you. Installing a lift kit will affect your alignment, track, and steering, among other components, so you'll need to know exactly what you're doing and how to adjust everything once the lift kit is installed to make sure your vehicle is safe to drive. In addition, there are a lot of lift kit options available in the aftermarket. We can help you navigate product quality that fits into your budget.

If you would like some professional advice on how to go about deciding which lift kit to install on your vehicle, give Spring Works a call today or schedule an appointment online. We can also do custom lift kits if there isn't one available for your vehicle.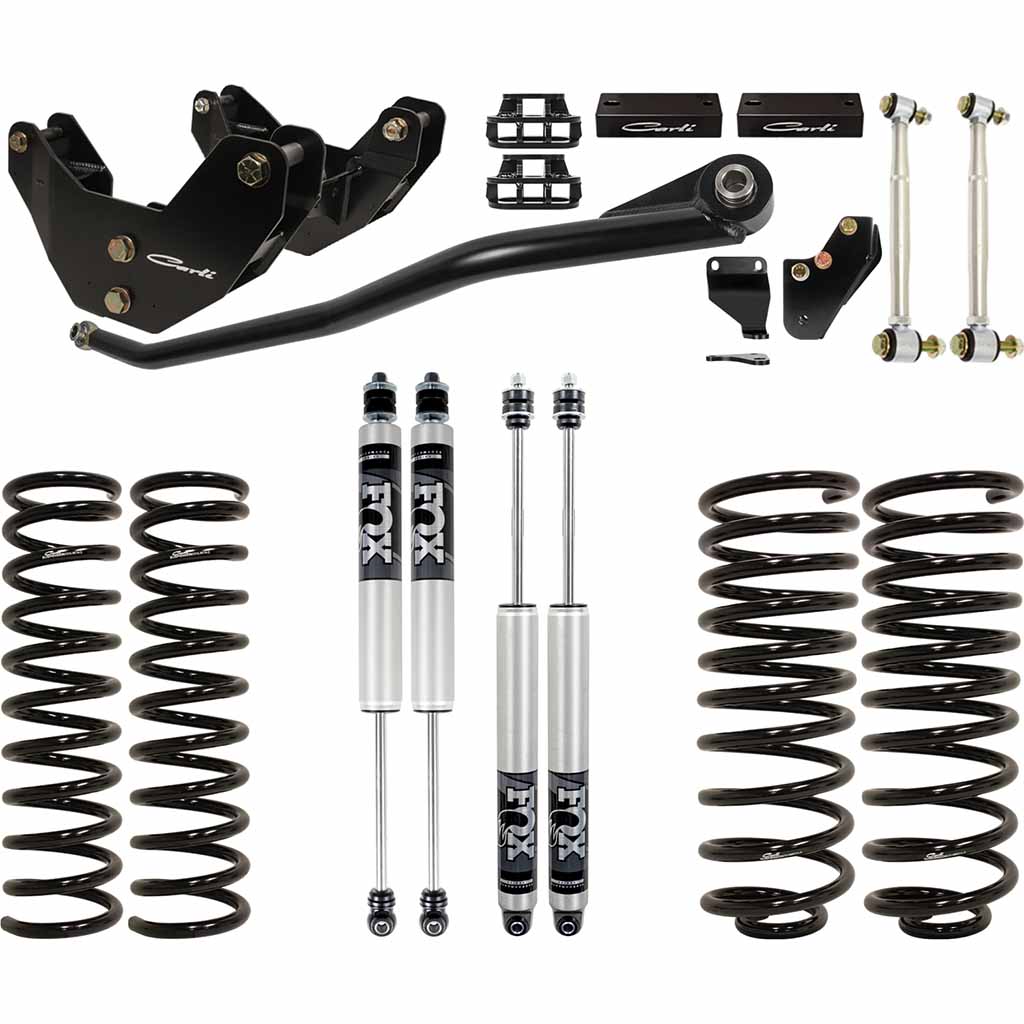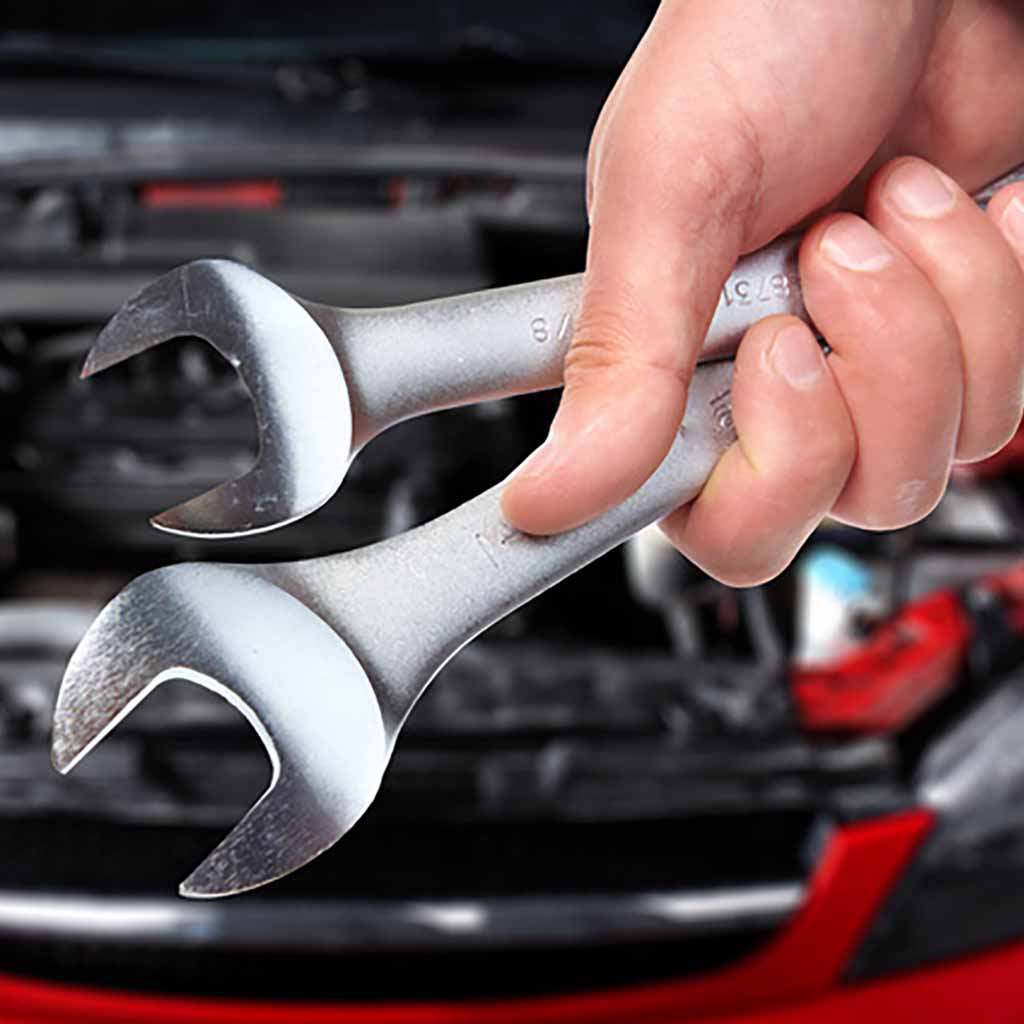 Serving Sonoma County, Ca
Expert Lift Kit Installation
Located in Santa Rosa, CA, Spring Works specializes in suspension lift kits. Spring Works can expertly install any lift kit on the market with precision. We do not install lift kit that we do not supply. Whether you need to install a box kit or are looking for a completely custom lift kit to give you the ride height you want, you can rest assured it will be done right at Spring Works.

What separates Spring Works from our competitors when it comes to installing lift kits is our extensive background in suspension manufacturing and fabrication. Our in-depth experience and ability to provide solutions for just about any steering or suspension issue is unmatched.

We supply and install lift kits from several popular brands, including Fabtech, Procomp, Fox, King, SkyJacker, Rubicon Express, BDS, Carli, and many others. We can also provide custom solutions for vehicles that do not have aftermarket kits available. No matter what type of lift solution your vehicle needs, we can help you and give you the results you're looking for. Give Spring Works a call for all aftermarket and custom lift kits. Get It Done Right.
Lift Kit Brands We Offer
Icon, Carli, BDS and Skyjacker Lift Kits
We carry lift kits from several major brands, including Icon, Rubicon Express, Fabtech, Pro Comp, Carli, Old Man Emu, and Skyjacker. Stop by to see how we can help you with a lift kit from one of these brands or a custom lift kit for your vehicle.
Choosing the Right Lift Kit the First Time
Deciding what type of lift kit you need for the first time can be a challenge, but don't worry. We have you covered with our expert tips. You can always bring your vehicle in to talk to one of our experienced technicians about what type of lift kit is right for your vehicle.

Here are some things to consider when you're choosing a lift kit for the first time:
How much lift do you want?
How much lift you want is an important question to answer before you get too far in choosing the right lift kit for your vehicle. You can get a small lift, a medium-sized lift, or a big lift. There are pros and cons to each.
A small lift is a good choice for drivers who only want or need a little more clearance. A small lift is also a good choice if you only need a little more room to run a larger tire. If you don't do much off-roading, you might be just fine with a small lift.

These lifts usually have coil spacers in front and long shackles in the rear. There are also options with adjustable front struts, coils springs, leaf springs or blocks. Small lifts are commonly 1.5" to 3" and a tire size change is optional in some cases.

Pros of small lifts are that they're the most affordable option. They're also the easiest to install and usually don't have many complications after installation. However, small lifts are just that—small. If you want a larger lift, then look into a medium- or large-sized lift. Prices for small lifts including installation are $300 to $2000.
Medium lifts are in between small and large lifts and are a good kits for on and off road use.  You have a wide range of quality options when installing this type of lift. You can purchase lift kits configured for light, moderate, or extreme off-roading. The most common medium lift height is 4" to 6". The tire size will need to be increased. Prices for medium lift kits including installation are $1,500 to $7,000.
If you want a really aggressive look and are a serious off-roader, then you are probably interested in a large lift. Large lift kits generally include new coil spring and/or leaf springs, along with new duel front reservoir shocks and single reservoir shocks. Large lifts range in height from 8" to 18".
Large lifts are the most expensive on the market. Because several large lift designs essentially re-design your vehicle's front suspension, they also have maintenance cost. Suspension and steering parts will need to be replace more frequently than the medium lift kits. Prices for good quality large lifts including installation are $6,000 to $15,000. You really do get what you pay for when purchasing large lift kits. At Spring Works we will only install high quality large lift kits due to the safety issues with lower quality products.
What's your driving style?
The type of terrain you'll drive on after you install a lift kit will help you figure out what type of lift is best for your vehicle. If you're more into slower speeds on trails than racing, you'll want a lift with soft-valve shocks and low spring rates. If you're more into speeding along a two-track in the desert, you'll need a lift that gives you increased wheel travel and includes bypass shocks (if an upgrade is available) or a mono-tube style. If you are mostly on road with only occasional off-road high quality mono-tube shock is a good choice.  

If you'll be towing a heavy trailer somewhat regularly after you install a lift kit, or if you tend to load your 4x4 down with heavy gear, then you'll need firmer shocks and springs.
Do you want a body lift kit or a suspension lift kit?
The answer to this question will depend on why you're considering a lift kit in the first place. We do not suggest them.

A body lift kit raises the truck anywhere from 1–3 inches off the ground by lifting the vehicle's body up off its frame using either spacers or block. This creates a visual change to the truck and allows you to install larger tires underneath it. A body lift doesn't increase the ground clearance of your vehicle.
We serve all cities in Sonoma County, California.Cities in Sonoma County, California we serve: 
AnnapolisBodegaBodega BayBoyes Hot SpringsCamp MeekerCazaderoCloverdaleCotatiDuncans MillsEl VeranoEldridgeForestvilleFultonGeyservilleGlen EllenGratonGuernevilleHealdsburgJennerKenwoodMonte RioOccidentalPenngrovePetalumaRio NidoRohnert ParkSanta RosaSebastopolSonomaStewarts PointThe Sea RanchValley FordVilla GrandeVineburgWindsor